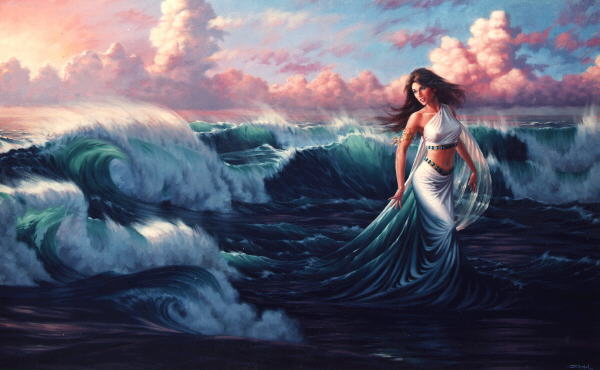 Serenades and Songs
for a Pent-House Window
by Samuel Hoffenstein
Sometimes, since you must absent be,
I wish that Love would set me free;
I want to see you with my eyes;
I want to hold you with my hands,
But Thought itself too sorely tries
The heart with gossamer contrabands;
You are far more than wandering air,
And nearer than the arrogant stars,
And no fair things are yet so fair
That they may be your avatars.
Come back, or let these others be;
Your shadows cannot comfort me;
You are the certain knife, not they,
To whittle my foolish life away!

Music takes a few minutes to load. Please be patient.

---
---
Other pages by WestWynd:
Who Has Seen the Wind?
My True Love
Serenades and Songs
Mutability
Nicolette's Faeries
How Do I Love Thee?
Venus and Adonis
Love's Philosophy
Pebbles on the Beach
During the Music
Day Dream of You
Night Passage
Wicked Games
Arms of an Angel
You've Got a Friend
Take My Breath Away
Highway Star
Rhymes and Reasons
Tears
A Cliche a Day!
Timeless Creation
Beloved Cats
The Keepsake Chest
Bump Start Blues